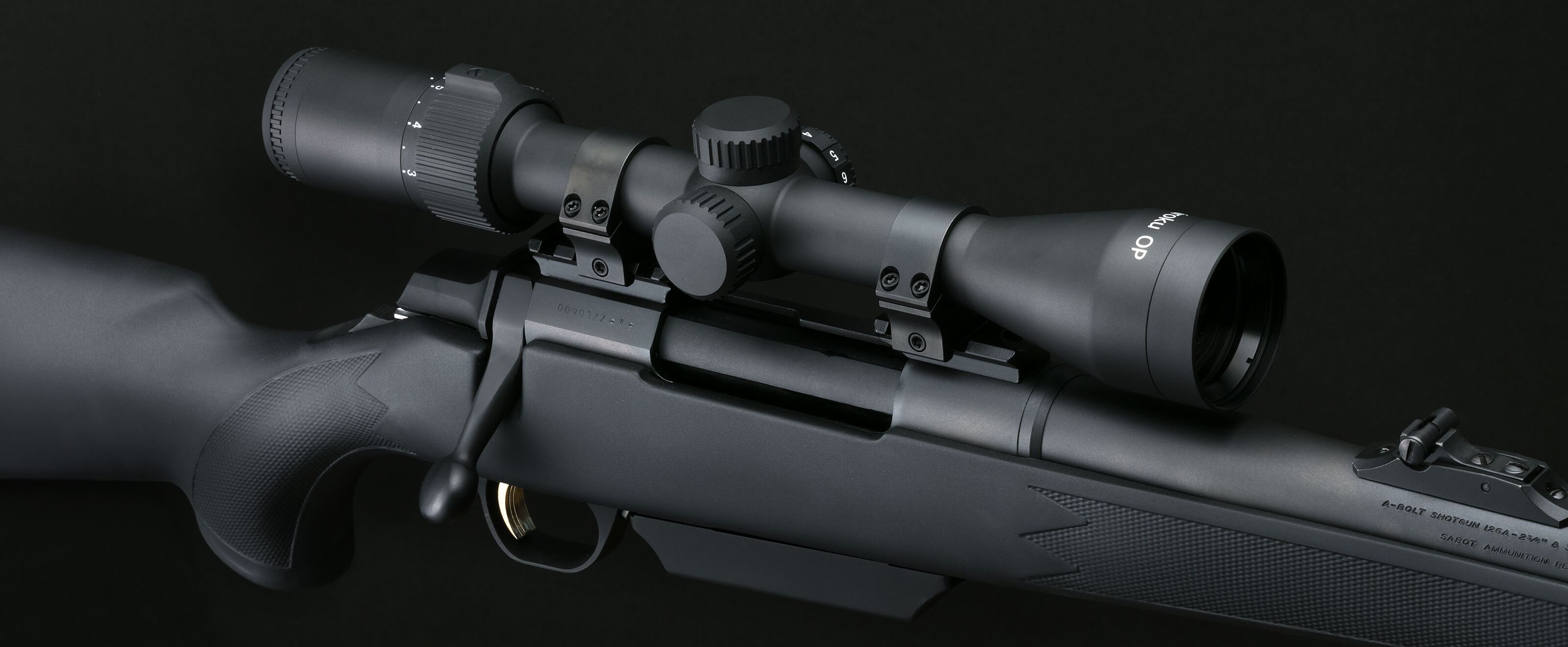 SCOPES
スコープ
Specially designed Scope Miroku has been particular about.
We have pursued function and usability from quality of lens to design of adjustment dial.
Please experience the attractiveness of the innovative scope that can be colored in your own way.
BLACK(HARD BLACK ALUMITE)
/W/O
COATING
STANDARD

BLACK
(HARD BLACK ALUMITE)

OPTION / CERAKOTE PAINTING

BURNT BRONZE
(H148)

GLOCK FDE
(H261)

TUNGSTEN
(H237)

STONE GREY
(H262)

KEL TEC NAVY BLUE
(H127)
ENGRAVING
STANDARD

W/O

OPTION / LASER ENGRAVING

BOSCAGE

BLOW
* Depending on the specifications of the monitor you are viewing and how the light hits the product,
colors may differ between the image and the actual product.
miroku OP
/

S1HC001
3-9×40

5 colors of Cerakote paint finish with excellent durability and 2 types of laser engraving, which express the beauty of nature, are available as an option in addition to the matte black color of hard black alumite.
Technical Specifications
Magnification

3-9x
Effective Objective Lens
Diameter

40mm
Illumination

Center Dot (Red Color)
Tube Diameter

1" (25.4mm)
Overall Length

315mm
Weight (excluding Battery)

439g
Adjustment

Dial Control
Type of Reticle

Duplex
Surface Finish

Hard Black Alumite
Filling Gas

Argon
Operating Temperature

-20℃ - +71℃
Eye Relief low/high

52-82mm / 61-87mm
Geometric Twilight Number
low/high

11/19
Field of View at 100m
low/high

11.3m / 3.8m
Adjustment per Click

1/4 MOA
Max Adjustment Range

18 MOA
Elevation Adjustable Range

43 MOA
Windage Adjustable Range

43 MOA
Water Resistance

Yes
(Water Depth : Up to 3m)
Lens Cap

Lens Side : Clear /
Attaching : Rubber Band
Charged Option
Cerakote Painting Services

5 colors
Laser Engraving Services

2 types
Wire Reticle

This scope adopts industry's top-class ultrafine wire reticle, so you can use it without obstructing your view.
The amount of light can be adjusted for the illumination at the center of reticle. You can accurately catch the target in the semi-darkness of early morning or evening.
Mount Rail and Scope Ring 

(Designated for A-BOLT Shotgun)
SEE DETAILS
Miroku developed Mount Rail and Scope Ring exclusively for the hunters who wish to use popular A-BOLT Shotgun with this new Scope.
万が一スコープが故障してしまった時のために、
事前登録いただいたお客様向けに「故障時の代替品無償貸し出しサービス」を提供しています。
スコープをお買い上げの際は、ぜひ下記のフォームよりご登録ください。
代替品は故障したスコープを受け取り次第、ご自宅又は、お買い上げになられた銃砲店に発送いたします。
ご希望の送付先を修理依頼時にお知らせください。
※
保証期間は購入より1年となりますが、その後も修理可能な限り有償にて対応いたします。
※
製品についてのお困り事は、購入店までご相談ください。
スコープをご購入頂いたお客様へ
「故障時の代替品無償貸し出しサービス」の利用をご希望のお客様は、
お手数ですがこちらより事前登録をお願いいたします。
個人情報の取り扱いについては、「 プライバシーポリシー 」をお読みください。